About the Indians in Nutrition and Dietetics (IND) Member Interest Group
Welcome to the Indians in Nutrition and Dietetics (IND) Member Interest Group (MIG) of the Academy of Nutrition and Dietetics! We are so glad you have joined this dynamic group of leaders. We sincerely appreciate your support and enthusiasm.
A voice that advocates for cultural topics, serving as a direct resource to the Academy Diversity Committee and internal teams.
Opportunity to connect Indian peers on niche topics.
An IND website to help foster community and connect you with resources.
A connected, collaborative community with opportunities for FNCE® networking events, year-round communication and a member directory which allows you to identify fellow members
Access to education and professional development through CPEU webinar trainings, educational toolkits and scholarships for lifelong learning on topics such as clinical diets, cultural foods, holistic, integrative, and functional medicine/nutrition, outreach, impact on nutrition of cultural and ethnic food choices, traditional medicine, and more.
Opportunities for leadership development within the IND Executive Committee, through leadership development programs and scholarships.
Social media engagement to foster connections with peers and hear latest announcements.
Meet the 2020-2021 IND MIG Executive Committee & Leadership Team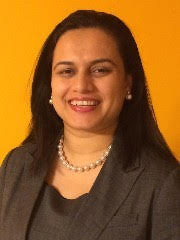 Mudita Arora MSc, MS, RDN, LD
Chair

Mudita received BSc. in Home Science; MSc. in Food Science and Nutrition from India and MS in Hospitality & Dietetics Administration and Coordinated Program in Dietetics from University of Kentucky. She gained culinary and management experience during National Association of College and University Foodservices (NACUFS) internship at Penn State University. Mudita was working for Morrison HealthCare as Director of Food and Clinical Nutrition Services at University of Kentucky HealthCare till recently and currently working towards building her Private Practice. She is also busy doing diabetes management and weight loss consultation for Kentucky guests on Dr. Phil's line of production, TV show 'Face the Truth'. She has been Academy's member for more than 15 yearsand has actively participated in Bluegrass Academy of Nutrition and Dietetics; Kentucky Academy of Nutrition and Dietetics (KAND) and Augusta Area District Dietetic Association, Georgia. Mudita is experienced as a Neurology Dietitian; Clinical Nutrition Manager; Associate Director of University Foodservices and Associate Director of Patient and Clinical Services. She has over 14 years of experience in contract food and clinical nutrition services management. Mudita loves to travel, cooking different cuisines and baking. She is from New Delhi, India and currently lives in Lexington, KY with her husband, daughter and three dogs.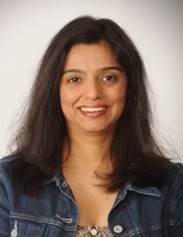 Aarti Batavia MS, RDN, CLT, CFSP, IFMCP
Past Chair
Aarti is one of the very few advanced functional medicine practitioners who is not only IFM Certified, but also trained by the research neurologist and author Dr. Dale Bredesen himself to implement the Bredesen Protocol. "The Bredesen Protocol" utilizing the systems biology approach taken by Functional Medicine.She is the owner of Nutrition and Wellness Consulting LLC.. Aarti helps individuals create vibrant, nourishing lives combining the very best of modern science, nature, and ancient Indian wisdom. She has been awarded the Michigan Dietetic Association Institutional (MDAI) scholarship for her scholastic achievements and leadership in community activities. Aarti is a published author and has contributed a chapter "Developing Interventions to address Priorities: Food, Dietary Supplements, Lifestyle, and Referrals," in the new functional medicine textbook entitled Integrative and Functional Medical Nutrition Therapy. Aarti holds a master's degree in Food Science, Nutrition and Dietetics from Mumbai, India, and a Coordinated Program in Dietetics from Wayne State University, Michigan.enjoys traveling, creating fusion recipes and is a life-long student. Aarti can be reached at info@aartibatavia.com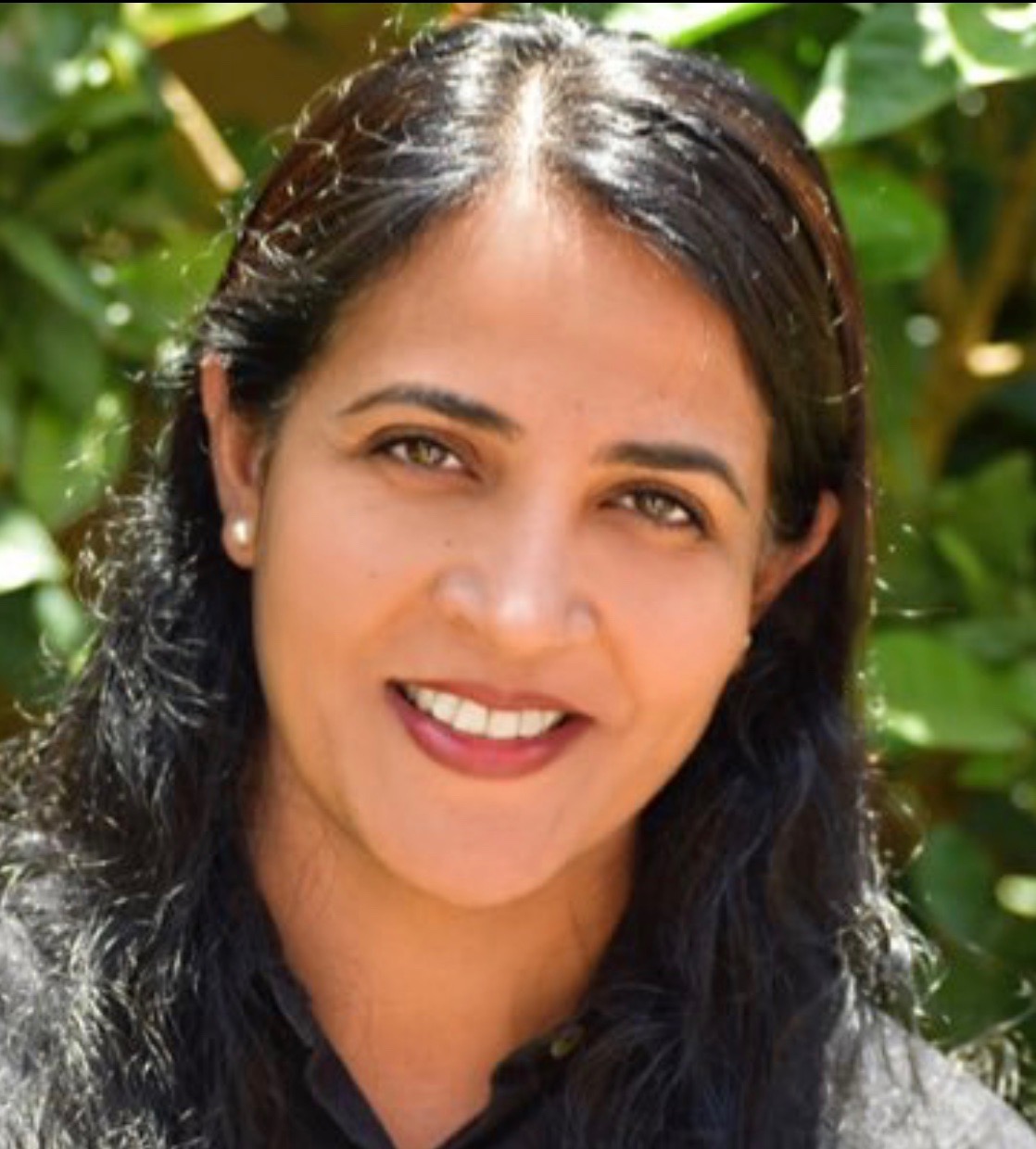 Sangeeta Shrivastava PhD, RDN
Chair-Elect
Sangeeta currently works as clinical dietitian in sub- acute setting and also is a faculty at Cal Poly Pomona. She originally started working as freelance dietitian in 1995 and University faculty in 2000 in India and worked till 2002 and moved to USA in early 2003. Sangeeta went back to school here in to become RDN here in USA. She holds PhD in Nutritional Biochemistry. Sangeeta is the winner of Emerging Dietetic Leader Award in CA in 2018, she also earned AIND: MIG Star Award during FNCE® in Washington DC. Recently Sangeeta is named as Outstanding Faculty by CPP athletic department based on her student nomination. Sangeeta Is currently on serving on board with CAND as nominating committee and also on DIFM board as CA coordinator. She served as president of Orange District and planned 7 educational events for dietitians which were exceptionally well attended. She lives in Irvine CA with her husband and 2 athletic boys. She is from Jhansi UP India and very proud to belong to land of "Jhansi Ki Rani". Sangeeta can be reached at a.sangeeta.aa@gmail.com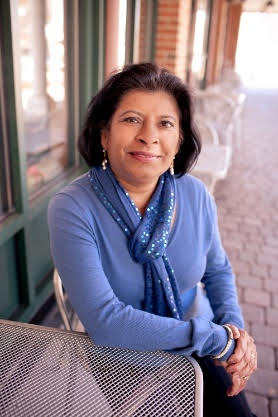 Madhu Gadia, MS, RD, CDE
Treasurer and Secretary

Madhu is an author, dietitian/ and a recognized speaker. She is currently focusing on her website, www.cuisineofindia.com and her Indian cooking passion. Madhu is an author of New Indian Home Cooking and The Indian Vegan Kitchen. Her expertise lies in home-style, healthy, and authentic Indian cooking. Thecookbooks have been featured in magazines such as, The "O" Oprah Magazine, Prevention, and Bon Appétit. Madhu retired this year (2019) from a career as a Nutrition Director with FlikHospitality. Prior to that she worked in an outpatient clinic as a clinical dietitian and a Certified Diabetes Educator. She loves nutrition and cooking and has been lucky enough to combine them as a career. Madhu has also been a speaker at FNCE®(2016), American Association of Physicians of Indian Origin (AAPI 2000, 2003, and 2011), and State Dietetic Associations to name a few. She lives in Ames, Iowa with her husband. She has two grown children. Madhu grew up in Pantnagar, U.P. and Davis, CA. She can be reached at mg@cuisineofindia.com.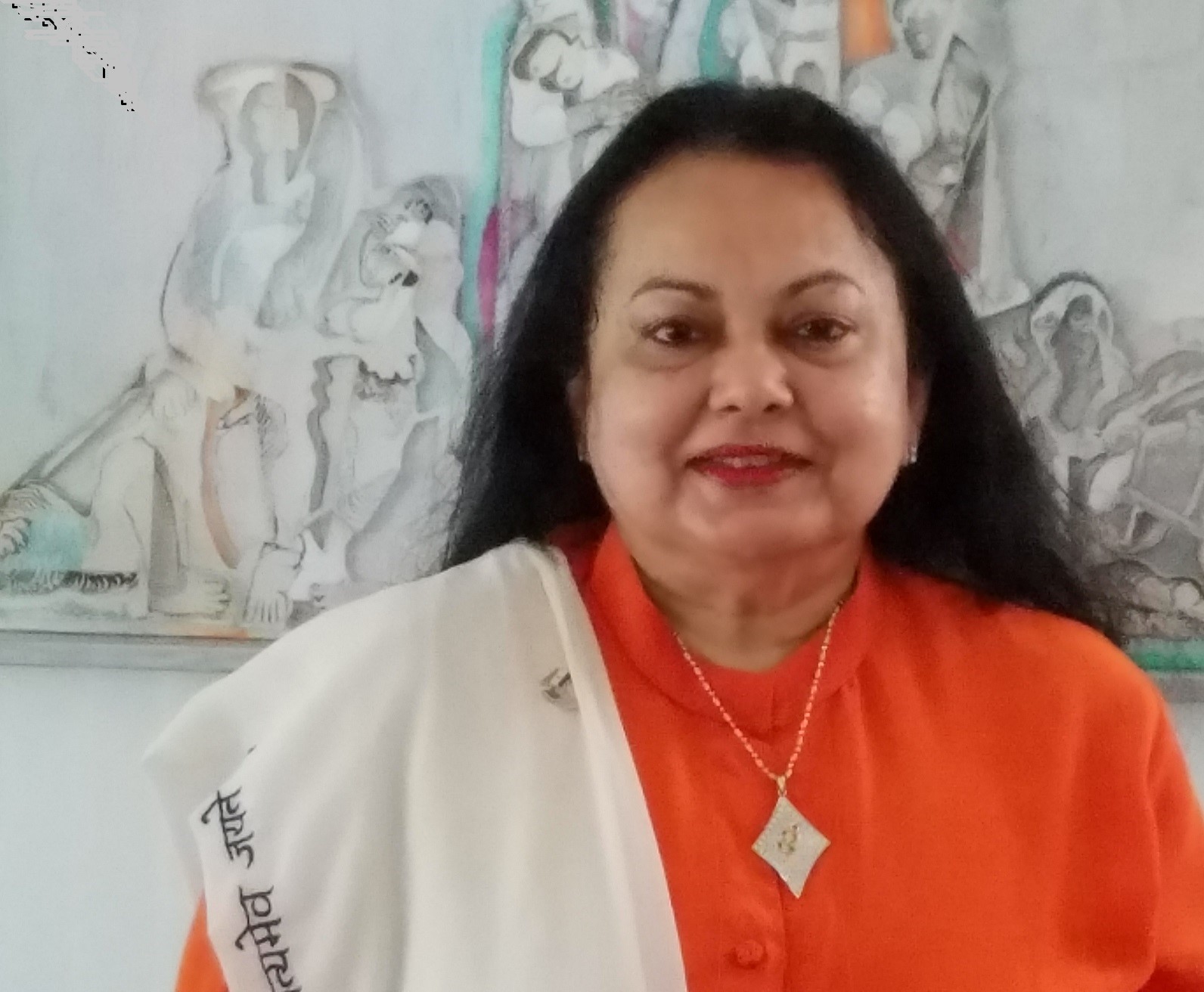 Rita Batheja, MS, RDN, CDN, FAND, AFMCP
IND Founder, Past Chair
Policy Advocacy Leader/Reimbursement Representative and Nominating & Awards/Honors Committee Co-Chair
Rita is the founder, past chair, policy and advocacy leader and reimbursement representative of the Indians in Nutrition and Dietetics member Interest group of the Academy of Nutrition and Dietetics. ( Formerly Asian Indians in Nutrition and Dietetics – AIND MIG ) . She is nationally and Internationally recognized Integrative and Functional Medicine Registered Dietitian and Nutritionist in private practice. She utilizes mind body principles and personalized approach to heal individuals for optimal health. Rita has received many awards and honors to her credit including Academy of Nutrition and Dietetics prestigious Medallion award for her leadership . She is based in Long Island –NY . Originally from Mandvi- Kutch- GujaratState. Rita can be reached at krbatheja@gmail.com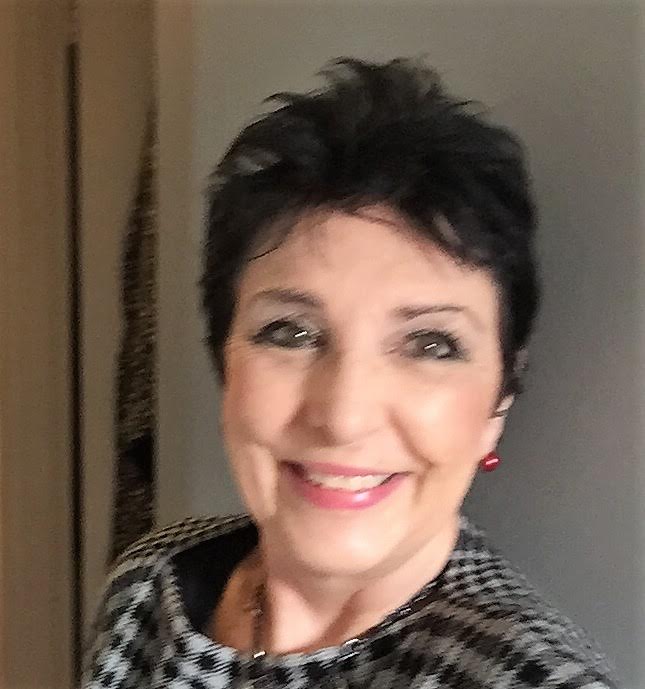 Catherine Conway, MS, RDN, CDN, CDE
Nominating & Awards/Honors Committee Co-Chair
Cathy works as Chief of Nutritional Services and Diabetes Program at YAI National Institute for people with Disabilities. I work with individuals with intellectual or developmental disabilities. Cathy is recipient of Award of Excellence in Service and Leadership, Vegetarian Nutrition Dietetic Practice Group, American Dietetic Association, 2004, Award of Excellence in Service and Leadership, Vegetarian Nutrition Dietetic Practice Group, American Dietetic Association, 2010, Award of Excellence in Practice for Intellectual and Developmental Disabilities, Behavioral Health Dietetic Practice Group, Academy of Nutrition and Dietetics, 2015 and Award of Excellence in Service, Asian Indian Member Interest Group, 2018. She was one of the writers for the Academy of Nutrition and Dietetics: Standards of Practice and Standards of Professional Performance for Registered Dietitians (Competent, Proficient, and Expert) in Intellectual and Developmental Disabilities, fall 2012 and she is on the committee for the update. Cathy lives in New York City. Cathy says "I am not from India but love everything Indian". Cathy can be reached at catherineconway@msn.com.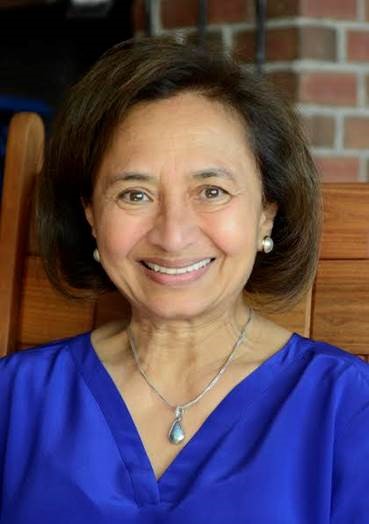 Gita Patel, MS, RDN, CDE, LD, CLT
Nominating & Awards/Honors Committee Member
Gita partners with individuals and organizations that need the science of nutrition translated into a healthy vegetarian lifestyle. Gita retired as a certified diabetes educator 12/31/18 after 15 years of practice as diabetes educator. Gita is an author of "Blending Science with Spices: Tasty Recipes & Nutrition Tips for Healthy Living" and has presented at local, state and national conferences. Gita was one of 4 finalists in the Cooking Light (magazine) healthy cook of the year contest. Gita is recipient of Cyndi ReeserOutstanding State Coordinator of the Year 2009-2010 from VN DPG; Recognition of service VN DPG 2006-2007; Emerging Dietetic Leader 2005 for outstanding professional contribution Certificate of recognition NH AND; Certificate of Training in Leadership 1/13-16/2005 AND; Served on the Diversity Committee 2004-2006. Gita lives in NH where she has a private consulting practice. She came from Gujarat, India in 1972 as a graduate student at Drexel University in Philadelphia. Gita can be reached at gita@feedinghealth.com and www.feedinghealth.com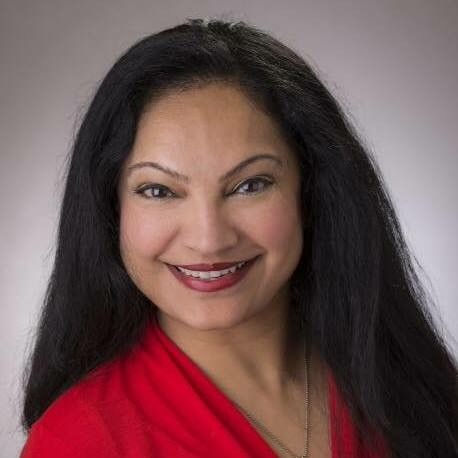 Vandana Sheth, RD, CDE, FAND
Diversity Liaison
Vandana Sheth is a registered dietitian nutritionist, certified diabetes educator and owner of a successful private practice in the Los Angeles area. She has over two decades experience and specializes in intuitive eating, food allergies, vegetarian nutrition, diabetes and family nutrition. As a National Spokesperson for the Academy of Nutrition and Dietetics, she has done hundreds of media interviews and is frequently quoted in print publications as well as online media. In addition to her work with the news media, she has also written articles featured in food and nutrition magazine, Live Well, Environmental Nutrition, and other print/electronic media. Vandana graduated summa cum laude from California State University, Los Angeles, completed a certificate program in gerontology, certificate program in Food Allergy Management, and is board certified as a diabetes educator. She was honored to receive the 2016 Excellence in Private Practice, Business and Communications award by the California Academy of Nutrition and Dietetics. As a dynamic speaker she has presented at FNCE®, CAND-Annual meeting, FARE conference, local nutrition chapters, dietetic internship roundtables, corporate wellness clients and community events.She currently serves as the Diversity Liaison for Indians in Dietetics MIG, serves on the advisory board on Diversity in Dietetics, and AADE LNG - Long Beach chapter. She is originally from Chennai (Madras), India.


Pushpa Soundararajan, MBA, RDN, LDN, AHE, AFNC, CYI
Professional Resources Committee Chair

Pushpa is currently serving as Professional Resource Chair of Indians in Nutrition and Dietetics Member Interest Group (IND-MIG). She is in Private Practice as a Registered Dietitian, integrating Modern Medical Dietetics with ancient principles of Ayurveda in providing her clients a comprehensive individualized nutrition plan. Her specialties include but not limited to Renal nutrition,Diabetes, Digestive disorders, vegetarian nutrition, obesity and cardiac disease. In addition to her MBA and BS degree in Nutrition and Dietetics from University of Illinois at Chicago (1989), she also holds certifications as a Yoga instructor, Ayurvedic Health educator, Ayurvedic Food and Nutrition Consultant and Graphic Designer. Combining her passion for design and nutrition affords her the ability to create unique nutritional handouts which she plans to do as part of the IND-MIG. Her speaking engagements include talks on Ayurveda at the Global Ayurveda Conferences on integrating Ayurveda and Modern Nutrition on varied topics. She has presented webinars to dietitians to educate them about Ayurveda and its use in practice. As an author she has a co-authored a book, "A Primer on Ayurveda – A handbook for dietitians, nutritionists and other healthcare professionals", available on Amazon. She has also co-authored a chapter on Ayurveda in an upcoming functional medicine textbook. She enjoys teaching and is a faculty member of Ananda Ayurveda Academy. Originally from Chennai in South India (1986), but now lives and practices in Willowbrook IL, a western suburb of Chicago. Her hobbies include painting, reading, writing, tennis and nature walks. Pushpa can be reached at vpknutrition@yahoo.com Website: www.vpknutrition.com

Ashwarya Srinivasan
Regional Meetings Committee Co-Chair


Sapna Punjabi-Gupta, MS, RDN, LD, AP
Regional Meetings Committee Co-Chair
Sapna Punjabi Gupta is a Dallas-based Registered Dietitian Nutritionist, Ayurvedic Practitioner, nationally–recognized culinary wellness expert and the founder of beSPICED: a company that empowers others with eastern wisdom, western science via speaking engagements, interactive cooking classes, YouTube videos, wellness workshops, heirloom spice products and articles published in several national and international publications. Sapna is the president elect of the Dallas Dietetic Alliance and actively involved in several practice groups of Academy of Nutrition and Dietetics.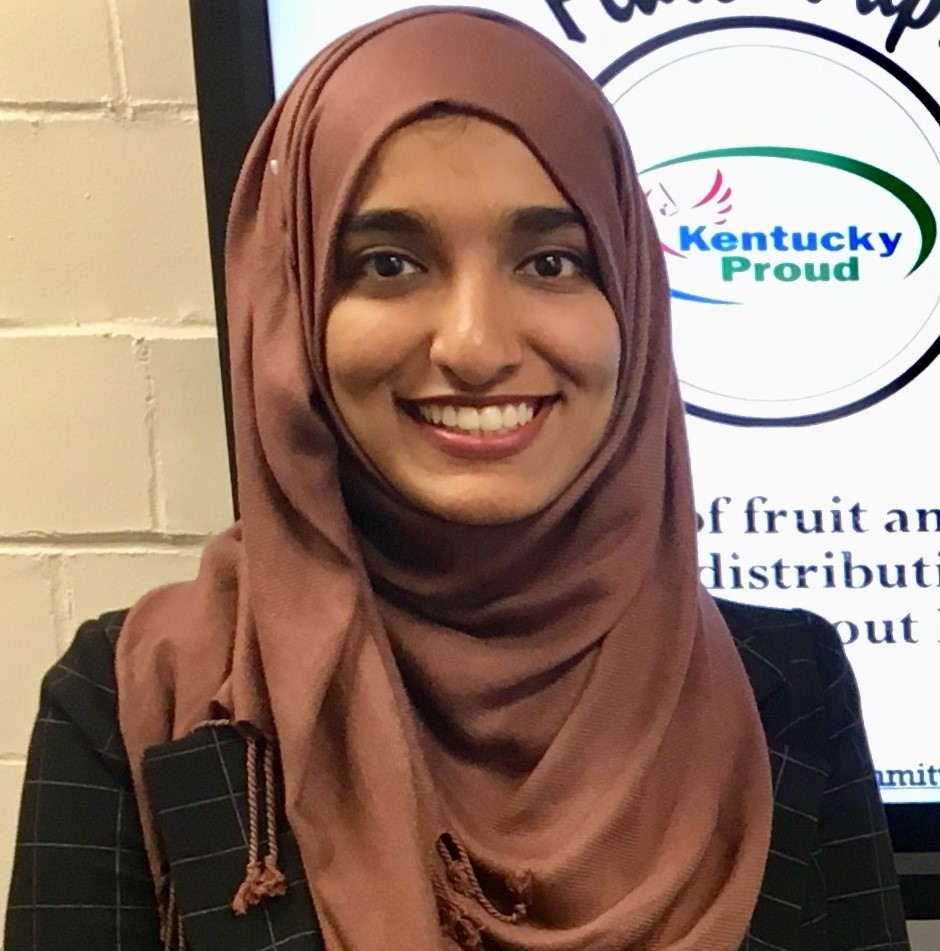 Afsheen Syeda, MSc., MS
Communications Committee Co-Chair
Afsheen is the current Student Committee Chair for IND-MIG, as well as a member of our social media team. She currently works with the University of Kentucky Cooperative Extension Service's Nutrition Education Program with their program research and evaluation team. She's passionate about research and education in public health nutrition and community development. Owing to her committment to the same, she was awarded the Community Service Award by the Bluegrass Academy of Nutrition and Dietetics. She also serves as the Health Education Officer for one of the city's free clinics, the SHARE Center. Her goals as a nutrition researcher and future RDN are to promote food security, help people develop healthy relationship with food, and prevent and reverse chronic lifestyle diseases. Afsheen has completed her Master of Science in Nutrition and Dietetics from Hyderabad, India. She worked as a lecturer for nearly a year's time before coming to USA to pursue her MS in Nutrition and Food Systems from University of Kentucky, to which she credits her research interests. Afsheen can be reached at umaima.syeda@uky.edu

Shraddha Chaubey, MS, RD, CD
Communications Committee Co-Chair

Priya Karkera
Communications Committee Member
Utpala Kinare
Communications Committee Member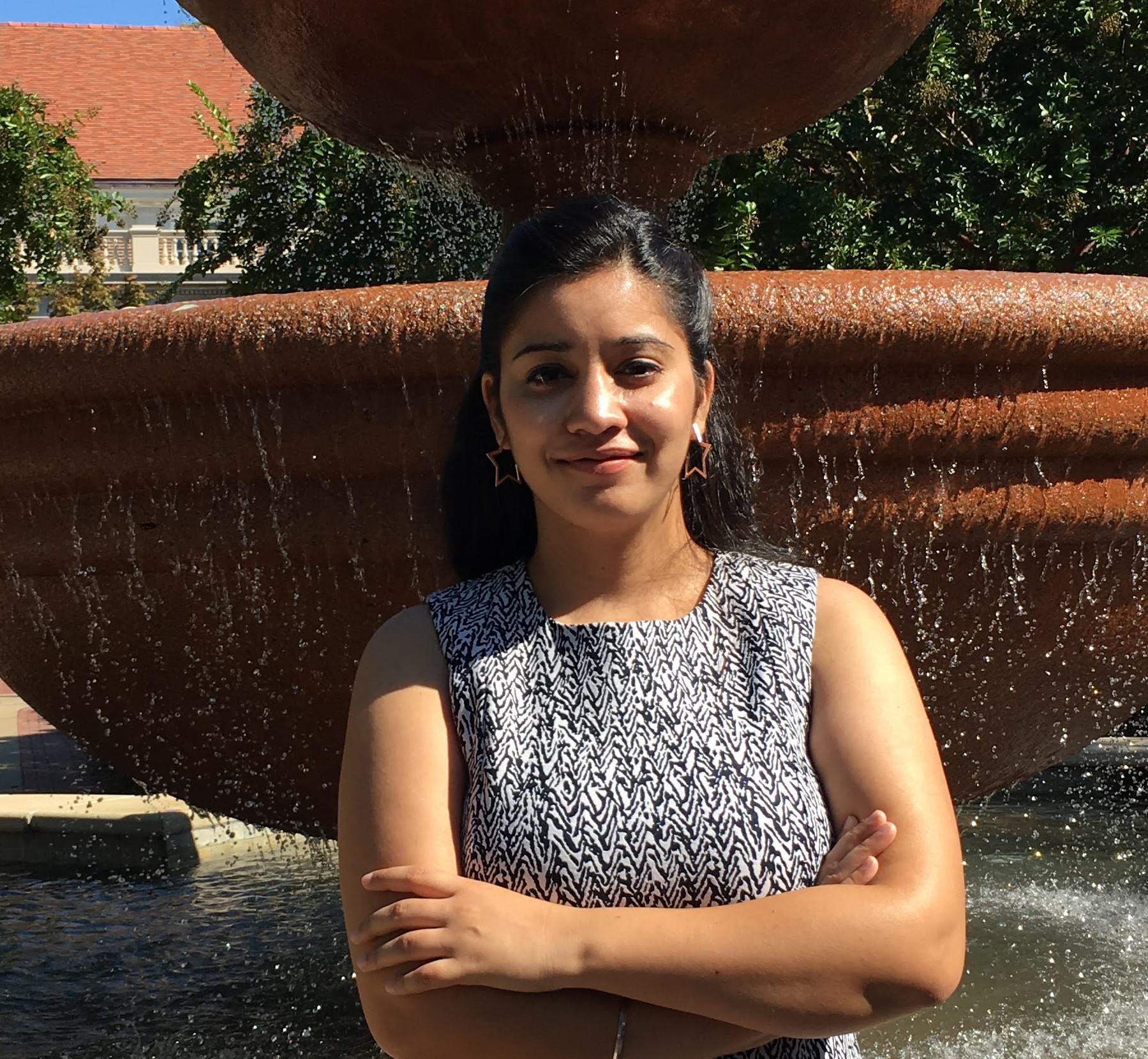 Prabhdeep Sandha
Student Committee Coordinator

Sandha, of Jalandhar City, India, is a doctoral student, pursuing Ph.D. in Nutrition and Hospitality Management, emphasis Nutrition Policy, Interdisciplinary Graduate Minor in Applied Statistics, at the University of Mississippi-Ole Miss. She is passionate about research, interested in child nutrition, school nutrition, hunger, food security, and food access. She has been working as a graduate assistant at the Institute of Child Nutrition (ICN) for the past two years. ICN is a federally funded national center housed on the Ole Miss campus that is dedicated to applied research, education and training and technical assistance for child nutrition programs. Sandha recently accepted a position as a graduate instructor and will be developing and teaching a senior-level dietetics and nutrition class, Orientation to Child Nutrition Management, in the Department of Nutrition and Hospitality Management, University of Mississippi. Before embarking her doctoral studies journey, she worked as a clinical dietitian at Satyam hospital and trauma center and Shivam IVF center; Visiting Dietitian at Apex hospital and Twat'cha skin center in India."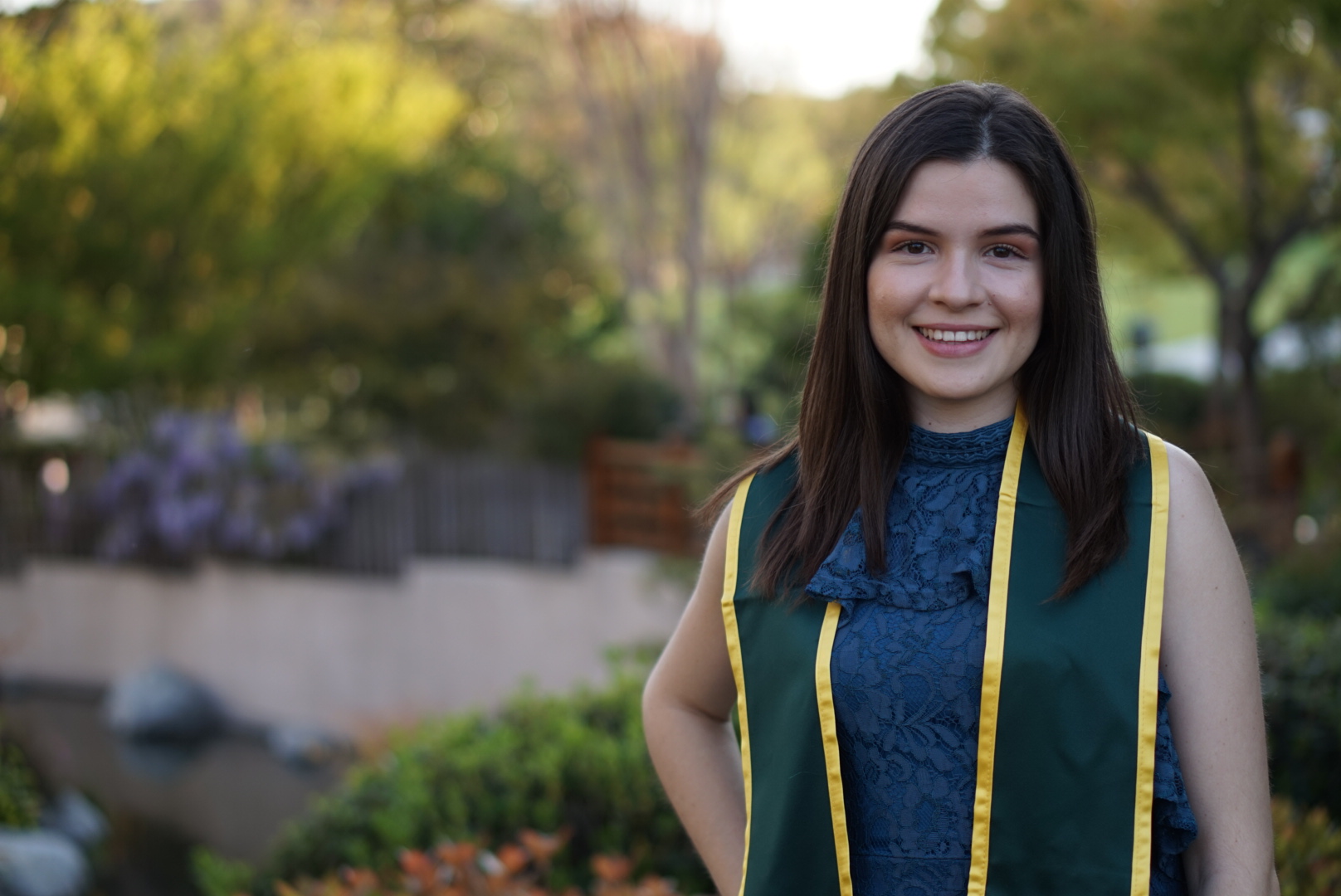 Mariana Leon
Student Committee Coordinator
She recently graduated with B.S. in Food and Nutrition with Dietetics Emphasis (2019) and gaining experience through volunteering in clinical outpatient and inpatient settings. Mariana will soon start a nutrition assistant position at acute care hospital. Mariana's goal is to become a registered dietitian, because she is passionate about preventative care. She states "I would love to focus my work with pre-diabetics and populations at risk who need nutrition counseling and MNT to prevent the onset of diabetes." Mariana is from Los Angeles, CA and her ethnic background is Guatemalan. Mariana can be reached at Email:melilion16@gmail.com
Rupal Shah, MSc, CDE
Global Liaison