About the Indians in Nutrition and Dietetics (IND) Member Interest Group
Welcome to the Indians in Nutrition and Dietetics (IND) Member Interest Group (MIG) of the Academy of Nutrition and Dietetics! We are so glad you have joined this dynamic group of leaders. We sincerely appreciate your support and enthusiasm.
A voice that advocates for cultural topics, serving as a direct resource to the Academy Diversity Committee and internal teams.
Opportunity to connect Indian peers on niche topics.
An IND website to help foster community and connect you with resources.
A connected, collaborative community with opportunities for FNCE® networking events, year-round communication and a member directory which allows you to identify fellow members
Access to education and professional development through CPEU webinar trainings, educational toolkits and scholarships for lifelong learning on topics such as clinical diets, cultural foods, holistic, integrative, and functional medicine/nutrition, outreach, impact on nutrition of cultural and ethnic food choices, traditional medicine, and more.
Opportunities for leadership development within the IND Executive Committee, through leadership development programs and scholarships.
Social media engagement to foster connections with peers and hear latest announcements.
CLICK HERE to read the 2020-2021 IND MIG Annual Report.
CLICK HERE to read the 2019-2020 IND MIG Annual Report.
Meet the 2021-2022 IND MIG Executive Committee & Leadership Team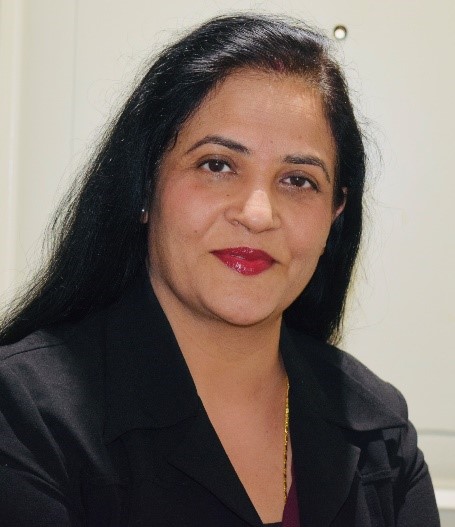 Sangeeta Shrivastava PhD, RDN, FAND
Chair
Sangeeta is the owner of an insurance based private practice Dr Sangeeta Nutrition. She also works as part-time faculty at California State Polytechnic University Pomona, CA and is a Clinical Dietitian in a subacute setting. She holds a Ph.D. in Nutritional Biochemistry. She practiced as a dietitian in a India for 7 years before moving to the United States. She went back to school to become RDN here in the United Stares. Nutrition and Dietetics are not only her profession but true passion where she visualizes to empower each person about a healthy lifestyle to reduce the burden of health disparities in the community. As a clinical dietitian, she strongly believes that if nutrition is at the forefront of the care, the cost of health care, length of hospital stay, and rate of readmission will significantly be reduced. Sangeeta is the winner of the Emerging Dietetic Leader Award in CA in 2018, she also earned AIND: MIG Star Award during FNCE® in Washington DC. Sangeeta was named Outstanding Faculty by CPP athletic department based on her student nomination in 2019. Sangeeta has co-authored a chapter on Ayurveda in a functional medicine textbook. She is the Chair of IND MIG and CA coordinator for DIFM DPG. She is an immediate past member of the nominating committee of CA Academy. She also served as president of the California Academy- Orange District 2013-2016. She lives in Southern California with her husband and 2 sons. Sangeeta can be reached at a.sangeeta.aa@gmail.com, http://drsangeetanutrition.com/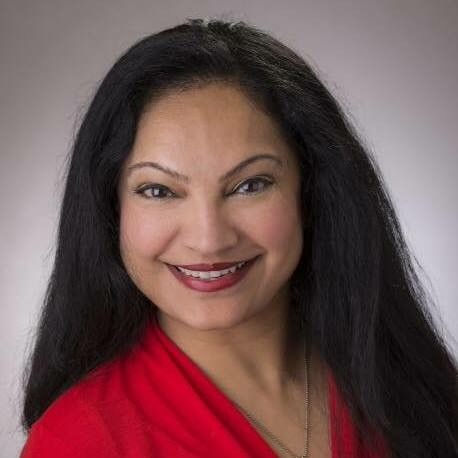 Vandana Sheth, RD, CDCES, FAND
Chair-Elect
Vandana Sheth is a registered dietitian nutritionist, certified diabetes care and education specialist and owner of a successful private practice in the Los Angeles area. She has over two decades experience and specializes in intuitive eating, food allergies, vegetarian nutrition, diabetes and family nutrition. As a National Spokesperson for the Academy of Nutrition and Dietetics, she has done hundreds of media interviews and is a sought after nutrition expert for global TV, print and digital outlets. In addition to her work with the news media, she has also written articles featured in the food and nutrition magazine, Live Well, Environmental Nutrition, and other print/electronic media. She is the author of a published cookbook My Indian Table: Quick & Tasty Vegetarian Recipes. Vandana graduated summa cum laude from California State University, Los Angeles, completed a certificate program in gerontology, certificate program in Food Allergy Management, a certified intuitive eating counselor and is board certified as a diabetes educator. She was honored to receive the 2016 Excellence in Private Practice, Business and Communications award by the California Academy of Nutrition and Dietetics. As a dynamic speaker she has presented at FNCE®, CAND Annual meeting, FARE conference, local nutrition chapters, dietetic internship roundtables, corporate wellness clients and community events.She serves on the advisory board on Diversity in Dietetics, and AADE LNG - Long Beach chapter. She is originally from Chennai (Madras), India. Vandana can be reached at www.vandanasheth.com and on social media.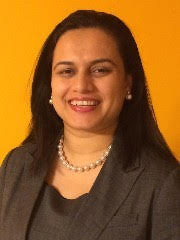 Mudita Arora MSc, MS, RDN, LD
Past Chair and House of Delegate IND MIG Representative

Mudita Arora MSc, MS, RDN, LD, is the Past Chair for the IND MIG and past State Media Representative for Kentucky Academy of Nutrition and Dietetics. She is a native of New Delhi, India and currently lives in Los Gatos, California. She received a BSc. in Home Science, MSc. in Food Science and Nutrition from India, second MS Degree in Hospitality & Dietetics Administration from University of Kentucky as well as Culinary and Management internship at Penn State University. Mudita worked as a Neurology Dietitian in Augusta, Georgia; Clinical Nutrition Manager at University of Maryland Medical System and as the Consultant Dietitian for Patient Dining Project and as a Director of Food and Clinical Nutrition Services at the University of Kentucky HealthCare. Currently, she is working as a Clinical Nutrition Manager and subject matter expert (SME) for Healthcare Food Service Systems and Special Projects in San Jose, California. Interesting Fact: She has completed pro bono diabetes management and weight loss consultation for Kentucky guests on famous Dr. Phil's line of production, TV show 'Face the Truth'. Mudita can be reached at mudita.arora@gmail.com.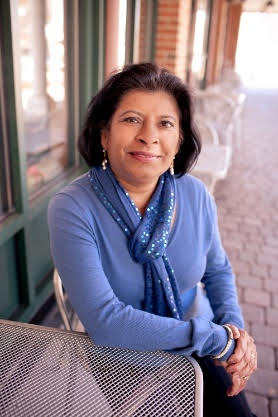 Madhu Gadia, MS, RD, CDE
Treasurer and Secretary

Madhu's passion is Indian Cuisine. Her goal is to demystify Indian cuisine and teach people how to cook Indian food, easily and effortlessly. She retired in 2019, as a Wellness Director with FLIK Independent. Madhu is an author of New Indian Home Cooking and The Indian Vegan Kitchen. For more information, please see http://cuisineofindia.com. Her expertise lies in home-style, healthy, and authentic Indian cooking. The cookbooks have been featured in magazines such as, The "O" Oprah Magazine, Prevention, and Bon Appétit. Madhu has also been a speaker at FNCE® (2016, 1999), American Association of Physicians of Indian Origin (AAPI 2000, 2003, and 2011), and State Dietetic Associations to name a few. She lives in Ames, Iowa with her husband. Madhu grew up in Pantnagar, India and Davis, CA. She can be reached at mg@cuisineofindia.com.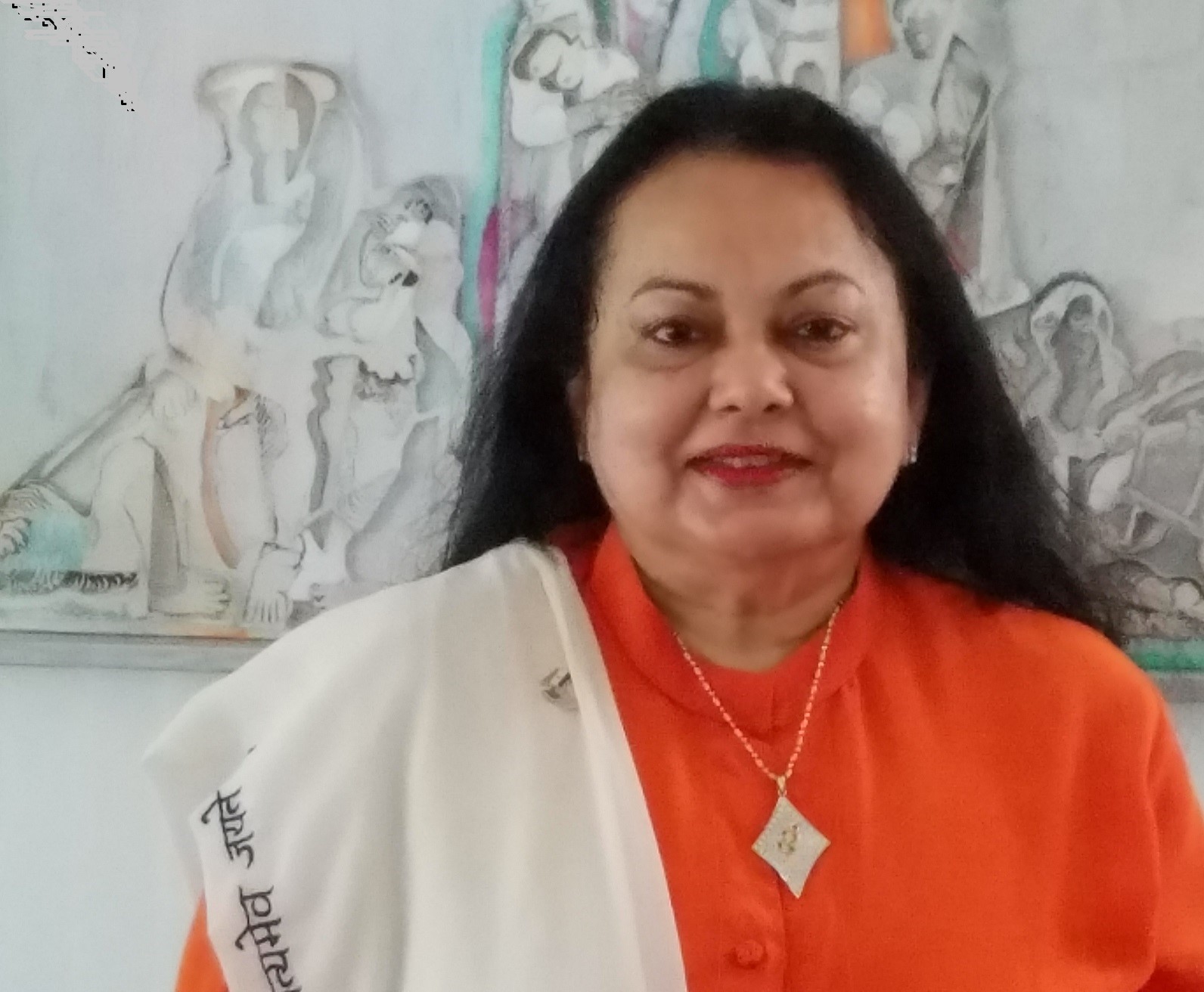 Rita Batheja, MS, RDN, CDN, FAND, AFMCP
Policy Advocacy Leader/Reimbursement Representative and Nominating & Awards/Honors Committee Co-Chair
Rita is the founder, past chair, policy and advocacy leader, Nutrition Service Payment Specialist (NSPS), Nominating Committee, Awards and Honors committee Co-Chair of the Indians in Nutrition and Dietetics member Interest group of the Academy of Nutrition and Dietetics. (Formerly Asian Indians in Nutrition and Dietetics – AIND MIG) Nationally and Internationally recognized Rita is Integrative and Functional Medicine Registered Dietitian and Nutritionist in private practice in Baldwin Harbor- Long Island- New York. She is also the fellow of the Academy and serving as house of delegate (HOD) of NY State Academy to Academy of Nutrition and Dietetics. Passion for profession drives Rita to be a professional volunteer at the District, Affiliate, National organization and with many community organizations. Rita utilizes mind body principles and systems biology personalized approach to heal individuals for optimal health. She is the originator of AAPI's Indian Physicians eBook I, II and III on "Optimal Health using principles of Functional Medicine and Nutritional Genomics". In 2000 planted the seeds of the book" Indian Foods: AAPI's guide to Nutrition, Health and Diabetes". Rita is the recipient of many awards and honors to her credit including Academy of Nutrition and Dietetics prestigious Medallion award for her lifelong leadership, Visionary award by Indian American Dietetic Association - (currently known as the IND MIG,) and Dietitians in Integrative and Functional Medicine Practice Group, Excellence in Legislative activity award by Diabetes Practice Group and The NY State Academy, Service award by the Vegetarian Nutrition Practice Group, AAPI President's Special recognition award by Indian Physicians Association in USA - (AAPI ), and awards from several Indian community orgs. Rita is featured in many magazines, Prints and Indian News media and Professional Journal like JAND, Food Service and many others. Rita is originally from Mandvi- Kutch- Gujarat State. Studied at the MS University in Baroda. Rita can be reached at krbatheja@gmail.com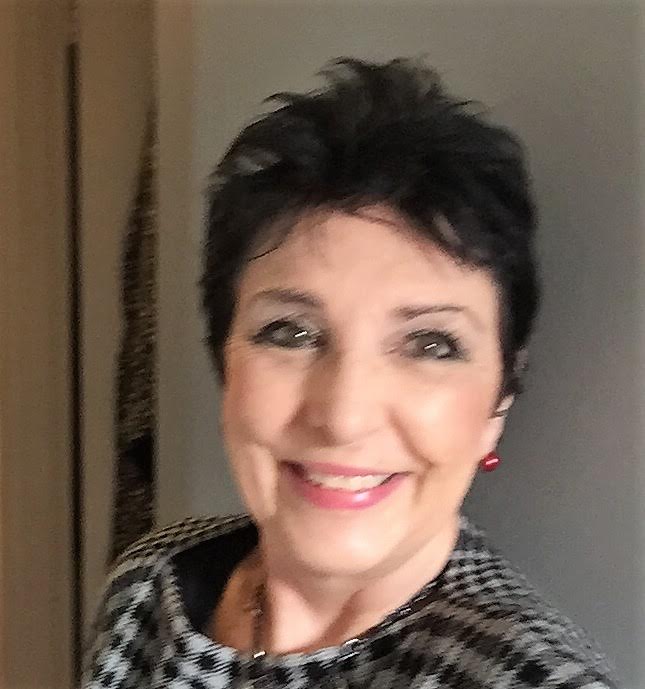 Catherine Conway, MS, RDN, CDN, CDE
Nominating & Awards/Honors Committee Co-Chair
Cathy works as Chief of Nutritional Services and Diabetes Program at YAI National Institute for people with Disabilities. I work with individuals with intellectual or developmental disabilities. Cathy is recipient of Award of Excellence in Service and Leadership, Vegetarian Nutrition Dietetic Practice Group, American Dietetic Association, 2004, Award of Excellence in Service and Leadership, Vegetarian Nutrition Dietetic Practice Group, American Dietetic Association, 2010, Award of Excellence in Practice for Intellectual and Developmental Disabilities, Behavioral Health Dietetic Practice Group, Academy of Nutrition and Dietetics, 2015 and Award of Excellence in Service, Asian Indian Member Interest Group, 2018. She is one of the authors for the Academy of Nutrition and Dietetics: Updated Standards of Practice and Standards of Professional Performance for Registered Dietitians (Competent, Proficient, and Expert) in Intellectual and Developmental Disabilities, December 2020. She is the Policy and Advocacy Leader (PAL) for VN DPG and is on the Board of Directors for ANDPAC. Cathy lives in New York City. Cathy says "I am not from India but love everything Indian". Cathy can be reached at catherineconway@msn.com.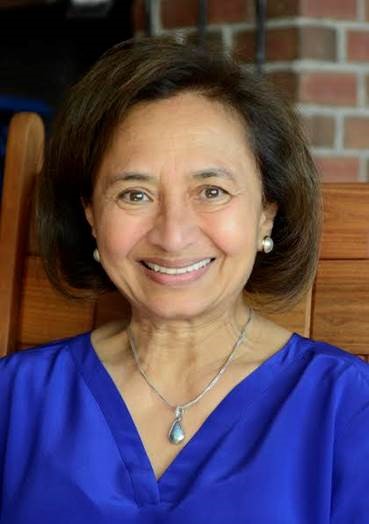 Gita Patel, MS, RDN, CDE, LD, CLT
Nominating & Awards/Honors Committee Member
Gita partners with individuals and organizations that need the science of nutrition translated into a healthy vegetarian lifestyle. Gita retired as a certified diabetes educator 12/31/18 after 15 years of practice as diabetes educator. Gita is an author of "Blending Science with Spices: Tasty Recipes & Nutrition Tips for Healthy Living" and has presented at local, state and national conferences. Gita was one of 4 finalists in the Cooking Light (magazine) healthy cook of the year contest. Gita is recipient of Cyndi Reeser Outstanding State Coordinator of the Year 2009-2010 from VN DPG; Recognition of service VN DPG 2006-2007; Emerging Dietetic Leader 2005 for outstanding professional contribution Certificate of recognition NH AND; Certificate of Training in Leadership 1/13-16/2005 AND; Served on the Diversity Committee 2004-2006. Gita received Certificate of Appreciation from Asian Indians in Nutrition and Dietetics in 2018. In 2020 Gita was recognized as the "Outstanding Dietitian of the year 2020" by the NH Academy of Nutrition and dietetics. Gita lives in NH where she has a private consulting practice. She came from Gujarat, India in 1972 as a graduate student at Drexel University in Philadelphia. Gita can be reached at gita@feedinghealth.com and www.feedinghealth.com.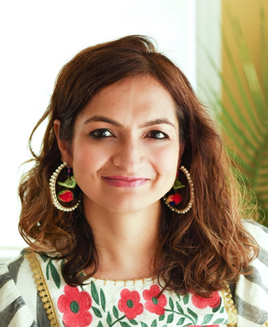 Priyanka Sagar, MSc, RDN, LD, CLT
Diversity & Inclusion Liaison and Communication Committee Member
Priyanka Sagar is a native of arid Rajasthan, India, currently home is frigid Minnesota. She has worked as an RDN consultant in Minneapolis for many years and an owner of her private practice, Ginger Spice Health, LLC. Her passion is to educate people in the prevention and management of chronic diseases through lifestyle and nutrition, utilizing Food as Medicine and integrative approach, so they could lead a fulfilling life! To promote healthy nutrition in her community, she has actively volunteered to educate elementary school kids, along with authoring articles to raise nutrition awareness at a local non-profit organization, she's also contributed to health fairs and nutrition seminars for local women's association. Priyanka holds her master's degree from Rajasthan, India and internship from Louisville, KY. Fun fact- she also has dietetic internships from AIIMS hospital (New Delhi) and PGI hospital (Chandigarh) along with working experience at Escorts Heart Institute in New Delhi. She enjoys travel and spending time with her family back in India when time allows; she loves recreating healthy vegetarian recipes, in fun and colorful ways on her blog called www.gingerspicehealth.com. She can be reached at sagarpriyanka@hotmail.com.



Fatheema Begum Subhan, MPhil, PhD, RDN
Professional Resources Committee Chair
Dr. Fatheema Subhan is an Assistant Professor at California State Polytechnic University Pomona. She is a Registered Dietitian and received her PhD degree in Nutrition and Metabolism from the University of Alberta, Canada. She is a CIHR Health Impact Fellowship recipient. Her research interest includes development, implementation, and evaluation of community-based nutrition interventions for diabetes management, school-based health promotion programs and maternal and infant nutrition and health. Her work aims to empower individuals and communities to be able to make nutrition education and healthcare support accessible to reduce health-inequities in the ethnic minority communities. Fatheema can be reached via her email fsubhan@cpp.edu.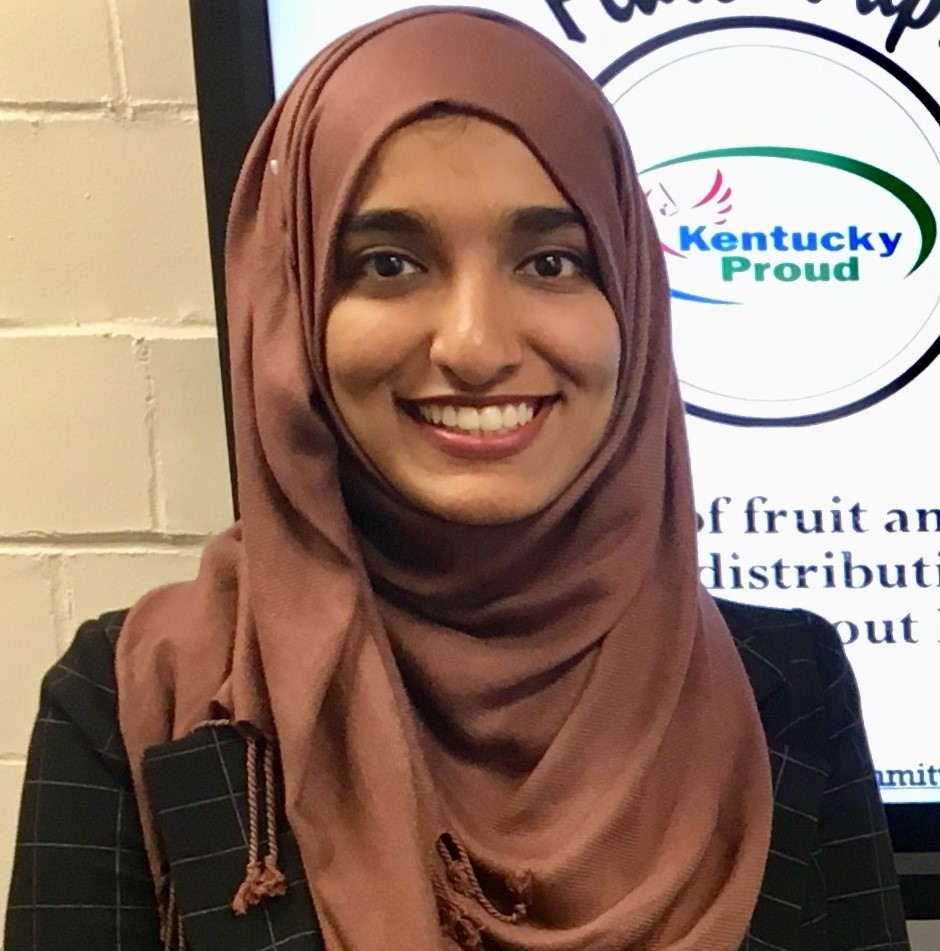 Afsheen Syeda, MSc, MS
Communication Committee Co-Chair
Afsheen Syeda, MSc., MS, CN, is the Communication Co-Chair for IND-MIG. She's a university-qualified Certified Nutritionist holding a double master's from the University of Kentucky with an MS in Nutrition and Food Systems, and MSc in Nutrition & Dietetics from Osmania University College for Women, Hyderabad, India. Afsheen has a love for teaching and research; she worked as a lecturer at OUCW, India, for a year before joining UK, where she worked extensively in community nutrition research. After graduating with her MS, she continued working at UK's Nutrition Education Program as a Program Evaluation Support, and later worked at UK HealthCare as an Infant Nutrition Diet Tech to gain clinical exposure. She's an aspiring RDN, and is passionate about research and education in nutrition science and community nutrition. Owing to her commitments, she was awarded the Community Service Award by the Bluegrass Academy of Nutrition and Dietetics, and the Outstanding Student Award by IND-MIG. Afsheen currently runs her nutrition-oriented Instagram @yours.nutritionally where she promotes food positivity, affordable healthy eating, and evidence-based nutrition information for her followers. Afsheen can be reached at umaima.syeda@uky.edu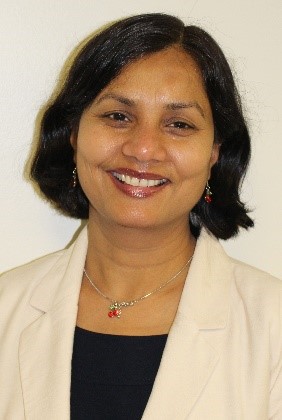 Shraddha Chaubey, MS, RDN, CD
Communication Committee Co-Chair
Shraddha is a registered dietitian/Nutritionist, founder and President of NutriPledge, LLC, www.nutripledge.com and an author with a love and passion for food and nutrition with a goal to improve human health. She believes in the healing power of food. She hopes to share some of her science-based food wisdom on a regular basis under her Food Can Heal blog https://www.nutripledge.com/blog/category/food-can-heal/ . She also enjoys cooking foods in a simple and healthy way and shares her recipes under her Therapeutic Recipes blog section. She has been a thought leader on how you define a healthy food since no one food has all the nutritional components to be called a healthy food. At the same time, one healthy food may not be healthy for everyone, since individual nutritional needs are different. She has created a Dot Rating System called Food Coach. She is working to pick a food in the market and rate the food with the Food Coach to see how many healthy qualities this food may contain. The purpose of food rating is not to stamp any food under super healthy or unhealthy category but to bring some awareness about the nutritional value of that food so that a consumer can decide what is healthy for them.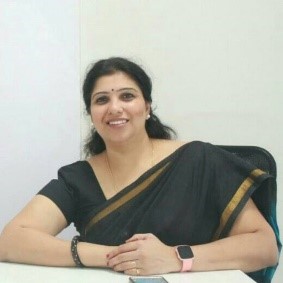 Priya Karkera, PhD, FCPN
Communication Committee Member
Priya Karkera PhD Scholar, FCPN, PCCN, Fodmap Dietitian, Pediatric Nutritionist is the new Committee member for IND - MIG. With over 2 decades of practice she specializes in Pediatric Nutrition and has developed digital Nutrition platforms with Indian food Database to assess nutritional status of Indian population. She is currently pursuing PhD in Management to enhance her managerial skills. Fun Quirk - A peoples person, and love to put ingredients together for the best innovative dishes from her kitchen. She loves exploring regional Indian Cuisines and finding fun facts about the ingredients used in India. She is the first Indian Dietitian to complete the International Students Program in pediatric Nutrition From Children's Hospital of Philadelphia, and to complete the FODMAP certification from Monah Australia. Interesting Fact - She is working towards bringing the latest technology in nutrition practice to Indian Dietitians and raising the standards of practice in Nutrition in India.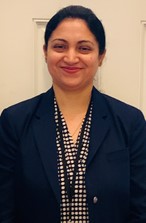 Suvosree Chatterjee, MSc, RDN, CDN, CDCES
Communication Committee Member
Suvosree serves as Diversity Liaison and Membership Co-Chair for the Connecticut Academy of Nutrition and Dietetics and was chosen as a 'Spotlight Member' in 2020. She works for the State of Connecticut, Department of Mental Health and Addiction Services. Passion for people drives her to constantly seek and make new friends. She is actively involved with the Academy of Nutrition and Dietetics and its many Dietetic practice groups (DPGs). She is originally from Kolkata (Calcutta), state of West Bengal in India. As a first class student in BSc (Honors) in Food and Nutrition she was awarded National Merit Scholarship from the University of Calcutta. She also graduated with First Class in MSc in Food and Nutrition from the University of Calcutta. Suvosree is a life member of the Indian Dietetic Association and Nutrition Society of India. She worked as a dietitian under the government of India. She went for her RD course work at the Simmons University in Boston, US. She brings versatile experience in the field of Nutrition. Suvosree loves Yoga and Ayurveda and practices a specific dietary habit from India known as 'Sattvik Diet'. She is a vocalist in Indian Classical music.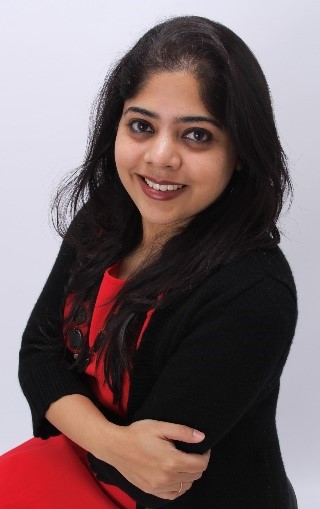 Chandni Sen Sinha, MS, RD
Networking Committee Co-Chair
Chandni is a registered dietitian with a master's degree in nutritional science, graduated from San Jose State University in 2016. Her professional experience spans across multiple domains, including: food regulations, corporate, acute care, senior care, private practice and school food service. She has held dietitian certifications in countries, such as Australia (2010) and India (2005). She is also an active member of nutrition organizations, namely the California Dietetic Association (CDA), San Jose Peninsula District (SJPD) and the Academy of Nutrition and Dietetics. She completed a well received master's thesis in oncology nutrition wherein a screening tool was developed and was also awarded a scholarship. Currently, she works as a Regulatory Affairs Lead at the Albertsons Companies. Her role involves using evidence-based literature and research to support the business, industry and product development. She evaluates product characteristics, ingredients and claims to ensure accuracy and compliance with regulatory requirements established by the federal and state agencies- FDA, USDA, CDFA and others. She works collaboratively with the cross-functional team members to review and evaluate science and evidenced based literature to validate claims, educate the project team on nutrition claims using current science and evidence-based literature in developing evidence-based scientific information that is clear and customer focused. Previously, she has worked as a Clinical Nutrition Manager at a skilled nursing facility where she oversaw food service operations in planning, directing, controlling, and supervising the functions and personnel to ensure the provision of quality food service and nutritional care. She also provided nutritional screening, assessment of patients for appropriate nutrition interventions in accordance with physicians orders personalized to cultural background, preferences, and religious practices. She also worked at Bon Appetit at Google, overseeing quality control, reviewing and approving recipes and assessing compliance with the core program expectations of the Google Food Program. She is also a gastronomic enthusiast and likes to culturally engage in food tourism activities, such as cooking classes, guided tours to markets and gastronomic centers, food festivals, farm to table activities and visits to local producers.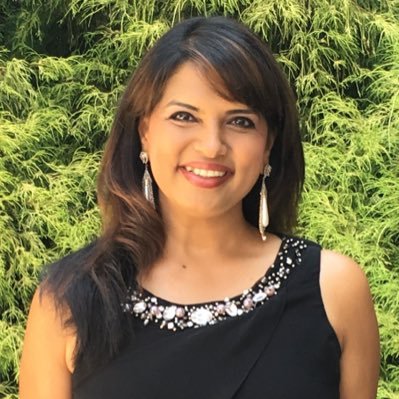 Sheetal Parikh, MS, BS (Hon.), RDN, LDN
Networking Committee Co-Chair
Sheetal Parikh has been very passionate about plant-based nutrition since her childhood. She holds two Bachelor of Science degrees and one master's degree in dietetics and nutrition. She brings her unique experience and skills in the nutrition world by blending eastern and western cultures with innovative diets. She is specializing in Plant-Based Nutrition, and has been a vegetarian all her life, and promotes vegetarianism and its health benefits. Since 2019 she has been an Author for Vegan/Vegetarian diets for the Nutrition Care Manual for the Academy of Nutrition and Dietetics (AND). She has been involved with setting standards for RD Exam Passing Score Study Task Force and Item Writing Workshop for Commission on Dietetic Registration(CDR). She served in the positions of Advisory Board Committee for Diversity and Inclusion for AND; Florida State Coordinator and Diversity Liaison for Vegetarian Nutrition Dietetic Practice Group. She achieved the feat of being a BSDN Advisory Board Member for Keiser University; the institution from which she graduated and won an award for Outstanding Student of the year 2017 from Florida Academy of Nutrition and Dietetics. At present, she works as Lead Regional Dietitian in Clinical and Patient Services for Morrison Healthcare and also Counsels Patients and Clients on the importance and advantage of eating Plant-Based foods for their and the earth's well-being. She is proficient in creating new plant-based recipes; designing techniques for happy & healthy cooking; preparing appetizing meals for her clients, family, friends, and colleagues. She lives with a motto of "You are what you Eat".


Sapna Punjabi-Gupta, MS, RDN, LD, AP
Networking Committee Member
Sapna Punjabi-Gupta is a Dallas-based Registered Dietitian Nutritionist, Ayurvedic Practitioner, nationally–recognized culinary wellness expert and the founder of beSPICED, https://www.bespiced.com/. As a busy solopreneur she juggles multiple roles creating content for her vibrant YouTube channel, has a retail line of spiced and wellness products and conducts wellness workshops for public and private groups. Her articles have been published in several national and international publications. Sapna teaches virtual cooking classes that are hugely popular with her followers and her audience are able to log in from all over the world. She is currently working on her cookbook to share her stories and recipes celebrating her joy of Indian food, life and all things spice. Sapna is the president of the Dallas Dietetic Alliance and actively involved in several practice groups of Academy of Nutrition and Dietetics.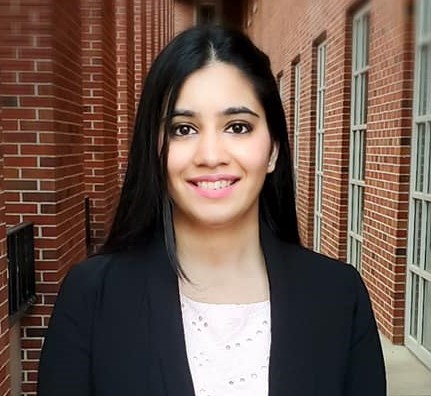 Prabhdeep Sandha, BS, PhD
Student Committee Co-Coordinator

In her role as an Assistant Professor of Nutrition, Dr. Sandha will teach undergraduate and graduate courses in the Department of Nutrition, College of Professional Studies, Metropolitan State University of Denver (MSU Denver) in Denver, CO. She is passionate about community nutrition, maternal-child nutrition, nutrition policy, and research & statistics. She completed her Ph.D. in Nutrition Policy with Interdisciplinary Graduate Minor in Applied Statistics at the University of Mississippi. She also holds a bachelor's degree in Nutrition and Dietetics from Punjab Agricultural University, India. In addition to her degrees, Dr. Sandha has held several professional positions related to her field since 2016. These positions include Graduate Instructor at the University of Mississippi; Doctoral Graduate Assistant, Institute of Child Nutrition; Graduate Research Assistant, Office of Food and Nutrition Security; Clinical Dietitian and Nutrition consultant at 1) Satyam Hospital and Shivam IVF center, 2) Apex Hospital, and 3) Twat'cha Skin center and aesthetic clinic, India; Product fortification and developer, Industrial consultants and Laboratories, India.
Fun quirk: She loves to go out for a run, loves to cook, dance, paint, and enjoys listening to Punjabi music!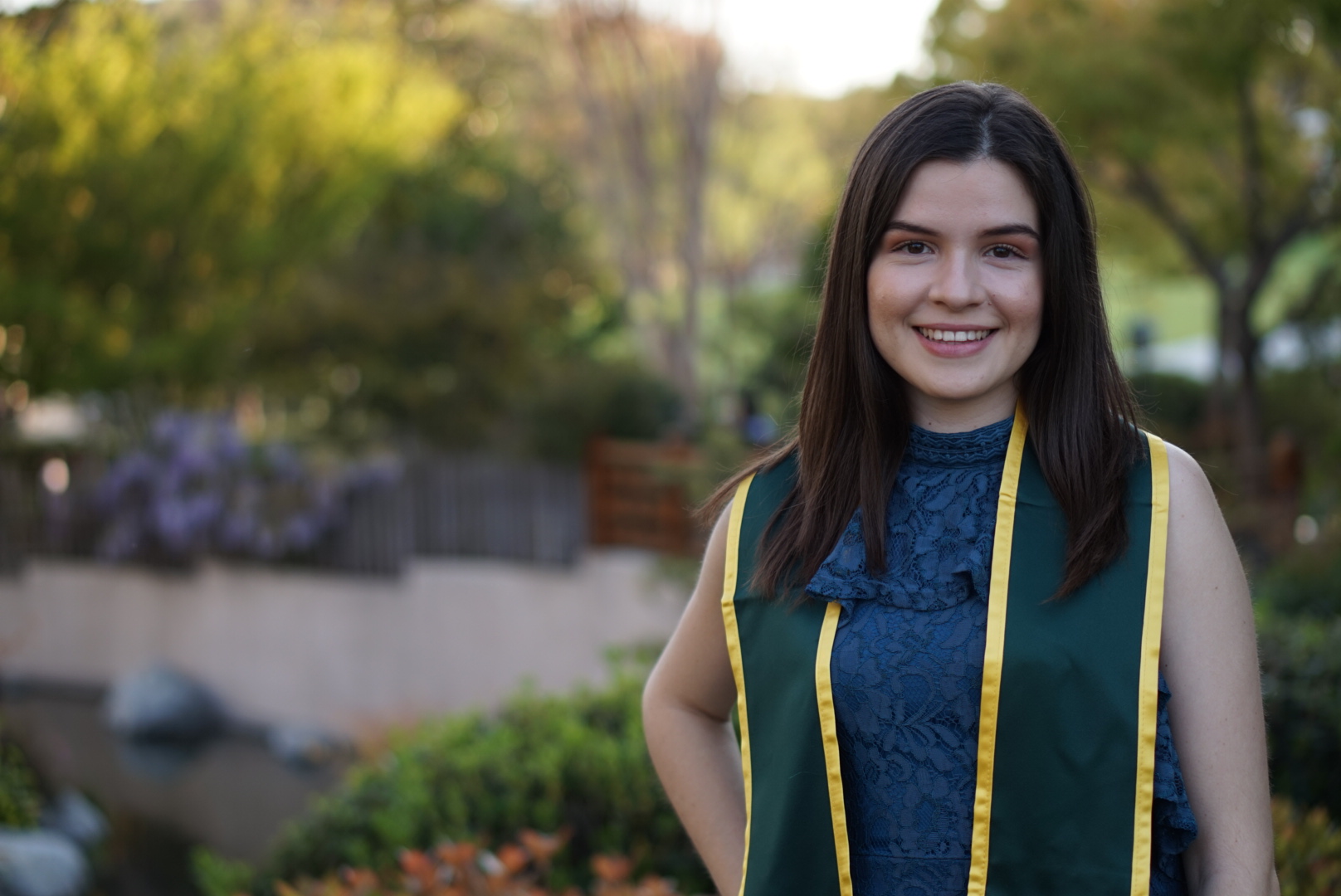 Mariana Leon
Student Committee Co-Coordinator
Mariana Leon, is a recent Dietetics graduate of California Polytechnic University, Pomona. During her time at Cal Poly, she also received a certification for completing Estudiante de Dietetica, a Spanish emphasis 6-course program, and finally she graduated with Cum Laude honors. Mariana is currently working at a hospital as a nutrition assistant to gain clinical experience for the internship and hopes to apply for the 2021 Spring Match. She joined IND MIG in order to gain cultural awareness and experience in leadership roles. Mariana's goal is to become a RDN and target her work towards preventative care and public health to help low-income persons in need of nutritional care and guidance. Mariana can be reached at Email:melilion16@gmail.com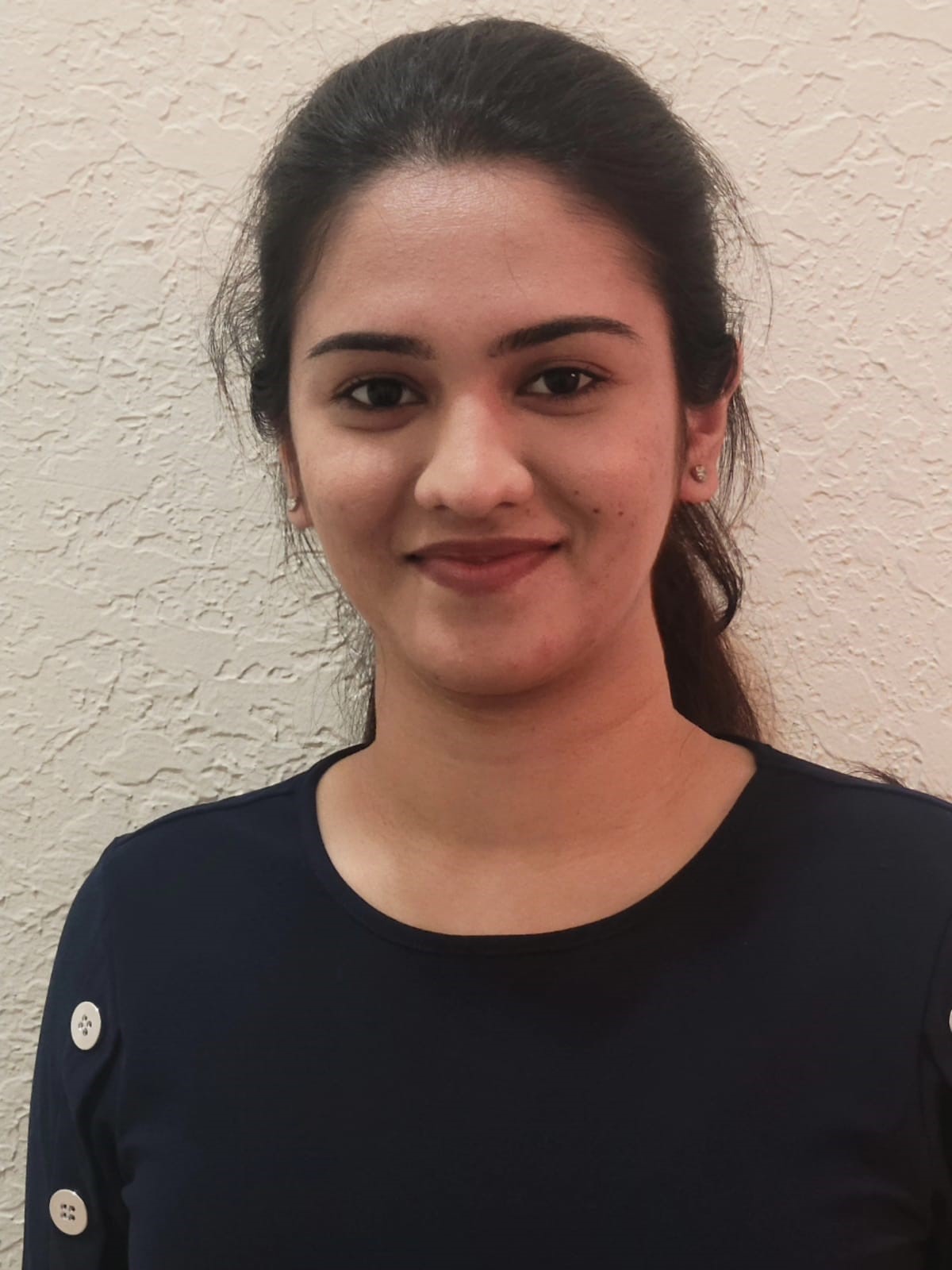 Rosmi Arancherry
Student Committee Member
Rosmi Arancherry is a proud Indian settled in Fort Lauderdale, FL. She is currently a senior at Florida International University's Nutrition and Dietetics program. Rosmi chose this major because food plays a major role in our lives irrespective of culture, race, religion, or gender and is a part of every major festival, holiday, or celebration. As the famous Hippocrates once said, "Let food be thy medicine, and let medicine be thy food". Rosmi wants to specialize in eating disorders and help individuals who are struggling to build healthy and friendly relationships with food and their bodies. She loves to educate those around her on nutritional topics, various diet fads, and portion sizes by utilizing research and what she has learned thus far in her coursework. In her spare time, Rosmi enjoys experimenting in the kitchen and trying different cuisines. Rosmi can be reached via her email at rosmidominic@gmail.com.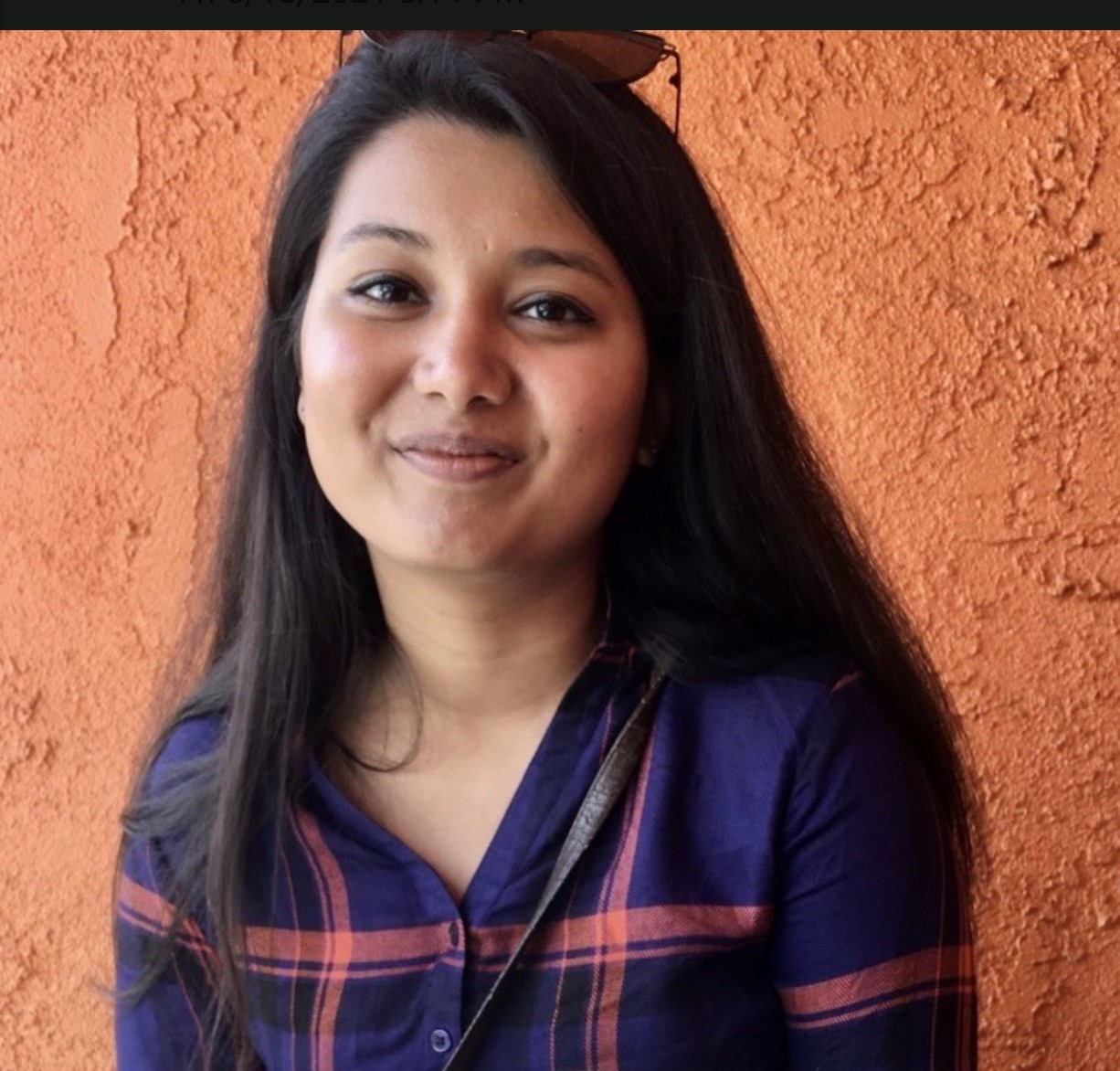 Nency Patel
Student Committee Member
Nency Patel is a senior dietetic student at Cal Poly Pomona, CA. She is enthusiastic about holistic approach in treating diseases. She is also very keen to learn more about maternal and pediatric nutrition. She currently works as a Nutrition Care Representative at hospital in Los Angeles. She is looking forward to applying to dietetic internships next year.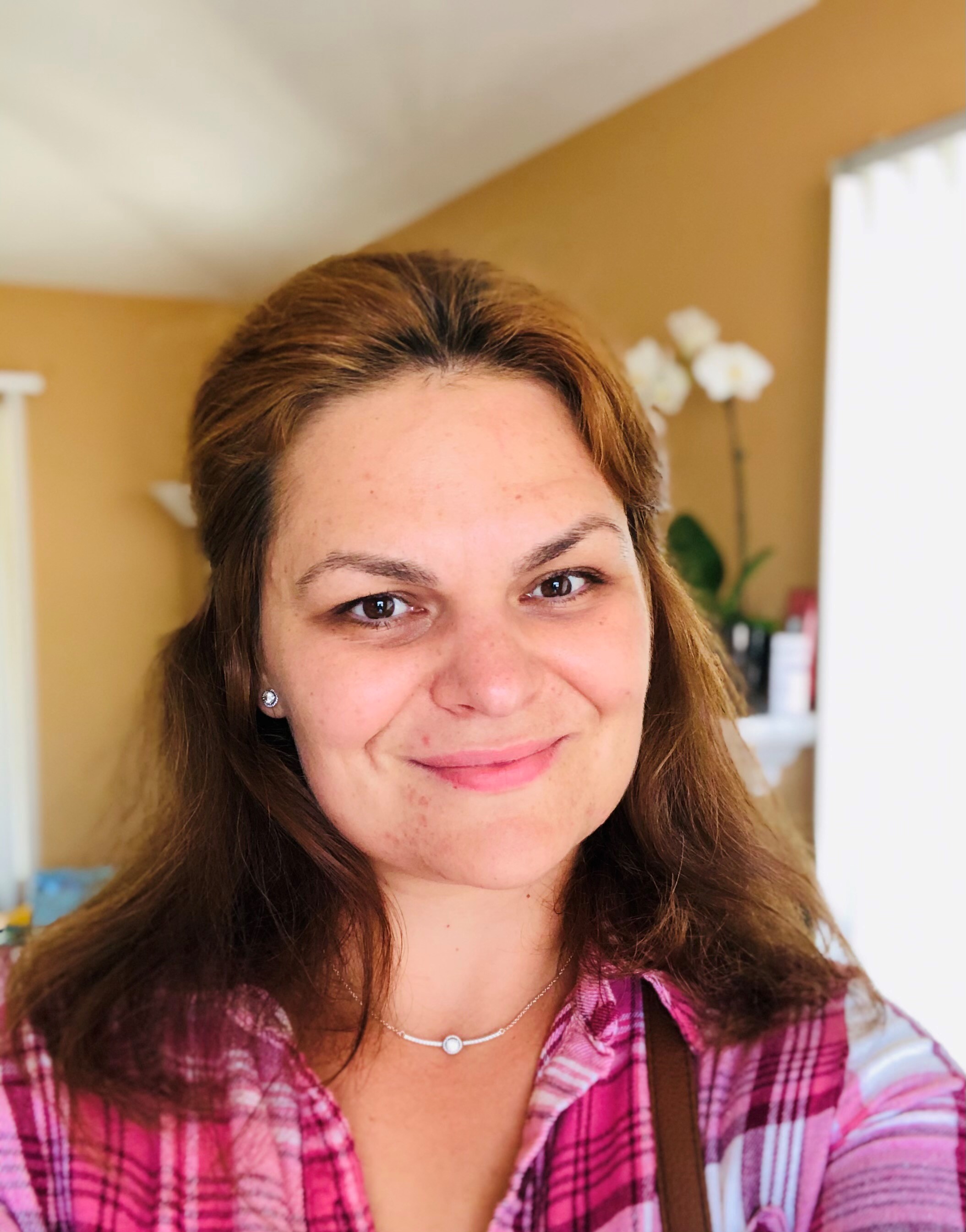 Malina Raluca Badica
Student Committee Member
Malina Badica currently lives in California and is a senior student at the University of Northern Colorado majoring in Dietetics. She came to the United States in May 2017, from Romania where she completed her Bachelor's degree in Food Engineering at the University of Agricultural Sciences and Veterinary Medicine of Cluj-Napoca in 2009. After moving to the US, she has continued her passion for healthy nutrition, and in the Summer of 2019 started pursuing her second Bachelor's degree in Dietetics at the UNCO in the Distance Dietetic Program. Her future goals are to graduate in the Fall of 2021, apply for 2022 Spring Match, volunteer as much as possible and gain a vast experience in dietetics. Although she has not chosen her dietetic specialty yet, she is inspired by her 5-year-old son and is inclined toward pediatrics nutrition, as she feels that adequate and proper nutrition is crucial for children's growth and development. Her work experience in Romania involved managing her company in energy efficient replacement windows for homes both in Romania and Italy, being proficient in Italian. In the US, she has worked for almost two years as an ESL tutor at Fullerton Community College, where she collaborated and guided students with diverse backgrounds. Her journey in adapting to a new culture has been interesting and exciting. Thus, being far away from her home, she feels grateful to be part of IND MIG community, and attain cultural awareness and leadership goals. Malina can be reached at badi4290@bears.unco.edu.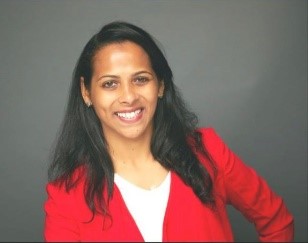 Rupal Shah, MSc, CDE, UGC NET Qualified
Global Liaison
Rupal graduated and completed her Master's in Foods, Nutrition & Dietetics from Mumbai, India. Rupal is passionate towards providing the most advanced & scientifically proven medical nutrition therapy for weight & disease Management. She is also trained on the use of a low FODMAP diet for IBS by Monash University. Rupal is a winner of Wimpfheimer Guggenheim International Exchange in Nutrition Dietetics & Management Award, FNCE® 2018, Washington DC. She also serves as a Country Representative chair for International Affiliate of Academy of Nutrition and Dietetics. In her free time, Rupal is an avid food, fitness & nature enthusiast. Most often, she can be found at one of her favorite fitness studios, cycling/ trekking unexplored destinations, cooking up a storm in her kitchen or geeking out about the latest nutrition research.
CLICK TO View a bit of our history...